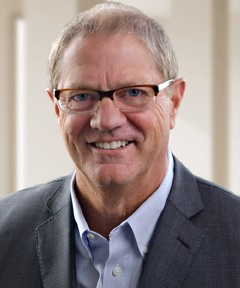 Thomas Harlan
CEO
Thomas Harlan is a co-founder and CEO of Caisson Biotech, an Emergent Technologies portfolio company.  He is an accomplished senior executive responsible for forming, funding and managing start-up companies, as well as structuring and negotiating deals with market leading pharmaceutical and biopharmaceutical companies, research institutions and universities. Mr. Harlan's value realization management approach has propelled these companies into high yield, multi-billion dollar markets including the global markets of drug discovery, nanotechnology, clinical immunology, medical device coatings, and material sciences.
As a principal and strategic visionary, Mr. Harlan has participated in virtually every phase of early stage ventures. In his capacity as CEO of Emergent he has guided the development and growth of 18 companies formed from university licensed technologies. Prior to the establishment of Emergent, he built a reputation in the computer software engineering and data processing industries where he founded and successfully developed companies, including Microprocessor Industries, Mandata, Inc., and Harlan-Lasater.
Mr. Harlan holds a B.S. in Economics from Southern Methodist University and an interdisciplinary M.S. in Theory and Research from the University of Pennsylvania.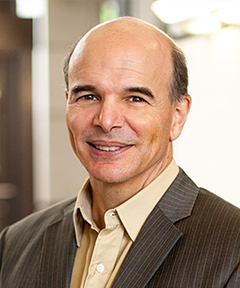 Paul DeAngelis, Ph.D
Chief Scientist
Dr. DeAngelis is a National Academy of Inventors Fellow and Professor in the Department of Biochemistry & Molecular Biology at the University of Oklahoma Health Sciences Center. His education includes the University of CA, Irvine, where he obtained his PhD in 1990 and Harvard University, where he completed his BA in 1984.
Dr. DeAngelis has been a glycobiology researcher since 1981 in the fields of carbohydrate/protein interaction and polysaccharide biosynthesis using the experimental tools of molecular biology, enzyme biochemistry, and carbohydrate analysis.
His laboratory discovered several new hyaluronan synthases, the first chondroitin synthase and two novel distinct heparosan synthases. His overall basic science goal is to understand the fundamental mechanisms of naturally occurring enzymes. As a result of this work, sugar synthesis was vastly improved with respect to speed, controllability, and purity. Biotechnological applications include (a) the design of novel polysaccharide molecules for medical applications, (b) the formation of biocompatible coatings and surfaces, (c) the synthesis of defined oligosaccharides that have potential for use as anticancer agents, anticoagulants, or immune system stimulators, and (d) the synthesis of sugar-based drug delivery systems.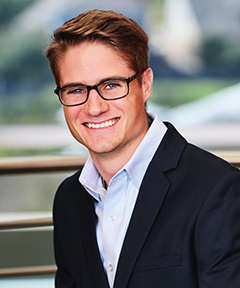 Blake Harlan
VP Strategy and Operations

Blake Harlan is Vice President of Strategy and Operations for Emergent Technologies. His role within Caisson is focused on strategic planning, finance, and corporate development. Mr. Harlan has experience across a wide variety of industries including antimicrobials, transplantation, and immuno-oncology. Mr. Harlan holds a bachelors degree in Economics from the University of Colorado at Boulder and an MBA from the University of Texas at Austin.